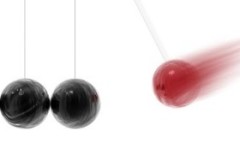 For a presenter, few moments are better than feeling you have the audience in the palm of your hand. And few are more painful than feeling the gulf between you and your listeners getting wider and wider.
Here are 4 ways to boost your ability to persuade that seem to guide the great speakers I've seen recently, whether they're talking about a vision for the company or the rollout of a new ad campaign.
1. Answer the question, "Why?"
When I started out ...
More →
Share