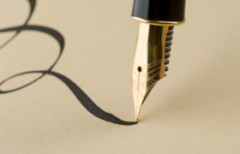 When you're scripting a presentation or writing a speech, try doing what Winston Churchill did, and Andrea Howe does now: write in short lines like poets do. (Andrea is the co-author of The Trusted Advisor Fieldbook—a practical guide for leaders in any industry who want to earn trust quickly, consistently, and sustainably—in business and in life.)
For instance, here is the opening of a speech that Andrea composed:
Let's take a walk together
down memory lane
to ...
More →
Share