About Me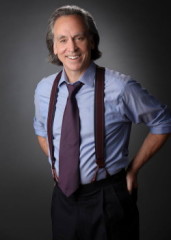 I am an executive coach, business writer, author, and speaker.
I began my adult life as a classically-trained stage actor, and taught theater, and voice & speech at New York University's Tisch School of the Arts, the Michael Chekhov Studio, the Actors' and Directors' Lab, and the University of New Orleans. My experience as an actor helped me to develop the innate sensitivity to subtle cues of gesture, voice, and facial expression that I use in coaching executives.
My strengths lie in my ability to understand the very unique challenges that each of my individual clients is facing, and develop personalized strategies specific to the presenter, their subject matter, and their target audience. I do this by taking the time to understand your audience, event, goals, and most importantly—you and your message.
I write a weekly column for Inc.com, and have been published in BusinessWeek, and C2M (Consulting to Management). My newest book, The Essentials of Public Speaking, was published in 2014 by W.W. Norton.
TESTIMONIALS:
Excellent program! Valuable resource for anyone who aspires to be a good public speaker. Job well done! Our instructor was excellent & truly professional. I would recommend your services to anyone. –M. Johnson, MD

Sims Wyeth's approach was outstanding. The information was not only well thought out and easy to understand, but easy to incorporate into one's presenting style.– K. Kleit, Arrow Electronics

I have been a public speaker for more than 15 years—and Sims Wyeth still taught me how to do a better presentation!–M. Murphy, Ph.D., William H. Sadlier, Inc.

A course that allowed our staff to understand there is a lot more to a good presentation than they thought. They will use what they learn everyday going forward.– M. Sutton, Rebus Systems

The best thing about this session is that it truly is 'hands on', and not only focuses on the delivery but format and content, which is crucial. – T. Salimi, Roche Pharmaceuticals